Bags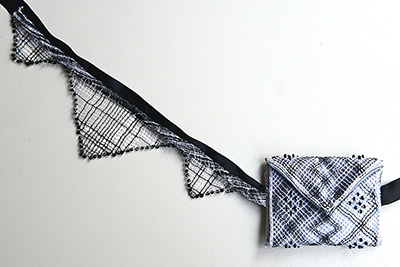 This little bag in black and white with decoration on the strap has been designed for a workshop of the LOKK this year.
The same design could also be made as a bag for a smartphone.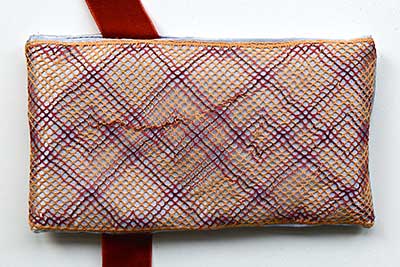 Fascinator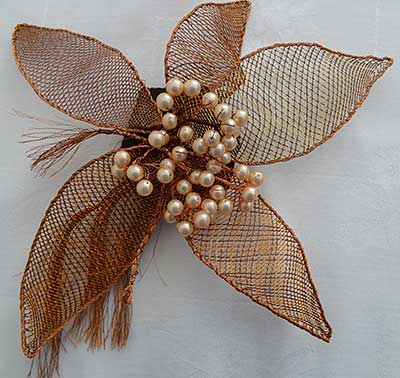 This fascinator has been designed for the exhibition last year for one of my lacegroups.
To wear it as a fascinator it has to be attached to a diadem. Without that it can be used as a corsage.
Tulip in wire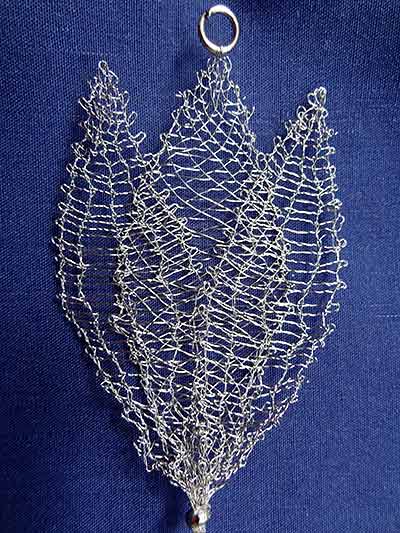 This pendant has been designed last year for a competion for better Dutch souvenirs. But because of a maximum retailprice of about € 60,00, I did not enter the competion. I could not make it for that price.